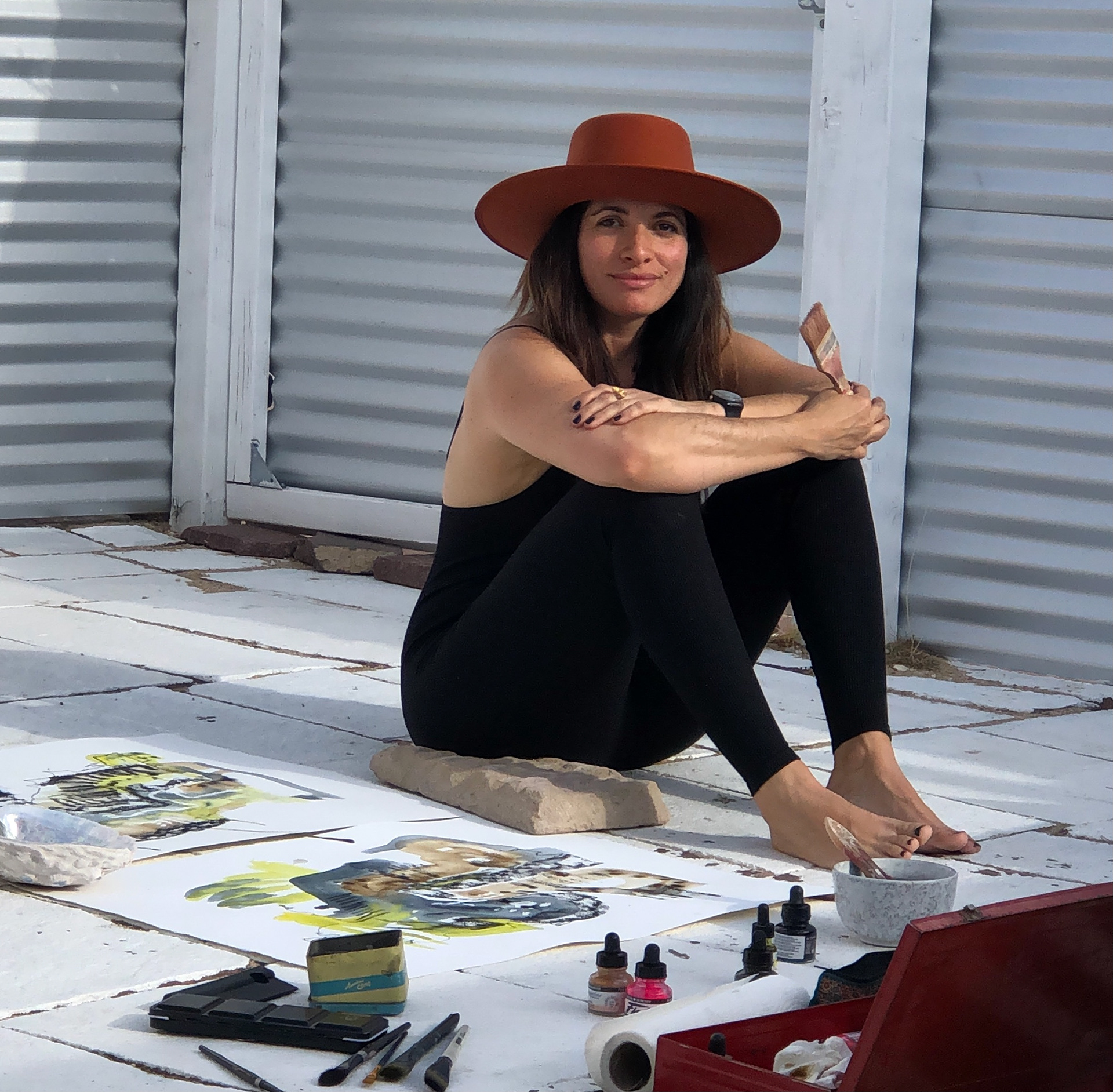 Marinés Adrianza was born to artist parents and raised in the coastal town of Puerto la Cruz, Venezuela. She took to creative expression and a sensory approach to learning from an early age. This eventually led to her strong interest in the experiential nature of mixed media and frequent use of it in her work – a lot of which channels her studies of psychology and ongoing curiosity about human behavior and emotion.
In addition to her work as an artist, Marinés finds inspiration in nature and its connections, her roles as a mother, teacher, and curator / co-founder of PRONOIA[GALLERY] - an experimental virtual gallery concept that introduces artists and their art via immersive physical settings and short film. These experiences provide a diversity of inputs and perspectives as well as challenges that she finds valuable to her creative process and her growth as an artist and individual. 
Based in Los Angeles, her work was most recently featured in the 2020 City of Los Angeles Latino Heritage Month Calendar.  When she's not involved in the making or contemplation of art and macro photography, she is furthering her sensory education in the kitchen, and in the wild.
​​​​​​​